Inside Gela Beach
Paige & Rocco
It all started with a beach day in Miami. Paige and Rocco, the founders of Gela Beach, were out enjoying the sun and sand when they were denied service at a local restaurant because Paige was only wearing a bathing suit and a towel wrapped around her waist. Frustrated by the experience, they thought, "What if we added straps to the towel? It would be a dress!"

And so, the idea for the Gela Beach cover-up dress was born. They started sketching and developing samples with a local seamstress, and ultimately landed on a sustainable, ultra-soft bamboo fabric with just a bit of stretch. Not only was the dress versatile and perfect for beach-to-bar transitions, but it was also eco-friendly and comfortable.

Since then, Gela Beach has grown into a beachwear company that offers sustainable and versatile cover-up dresses for women. Each dress is designed to flatter your figure and keep you comfortable during all your summer outdoor activities.
Join the Gela Beach movement and shop today!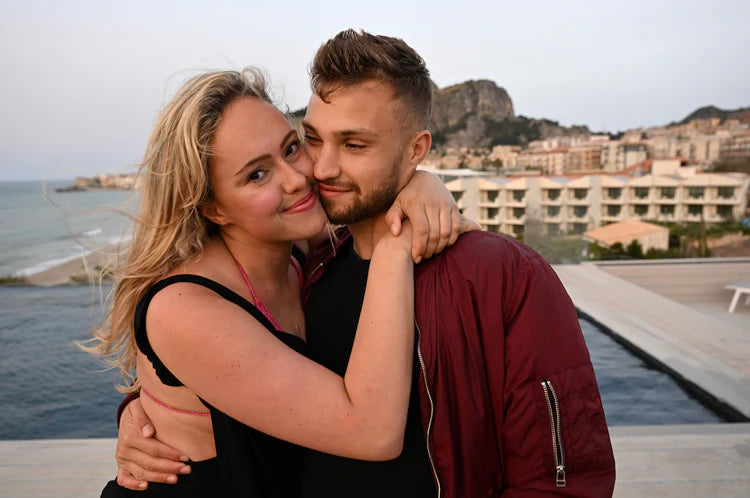 A name with roots
Gela (j•EH•l•aa) is a beach-town in Sicily where Rocco's family comes from. This city was destined to be the inspiration for the brand.